THE TRAUMA RESILIENCE INITIATIVE
Our Trauma Resilience Initiative is focused on advancing the mental and behavioral health fields through several regional and national initiatives that support a broad range of health systems (community-based, academic, regional, and national hospitals and their affiliated clinics) to develop and deliver comprehensive and integrative trauma treatment and training programs.
More people than ever are struggling with mental health and substance use disorders. Confronting this mental health crisis and addressing the needs of people impacted by life stressors and trauma, which have intensified as a result of the COVID-19 pandemic, will require breaking down the traditional silos between physical and mental health care.
The Trauma Resilience Initiative supports healthcare providers and staff with the resources to meet the need for whole-person care by integrating services to address the impact of life stressors and trauma on patients and health workers. We offer a two-tiered approach focused on health workers and patients that facilitates a holistic, integrated model of care within existing systems.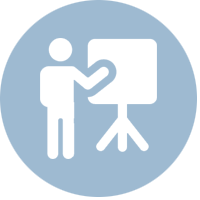 Tier 1: Training Programs:
Directly support health workers and appropriate staff with resources and multiple levels of training to:

 
Enhance their personal well-being and resilience as they struggle with chronic stress and symptoms of burnout

Improve their knowledge and skill development to better serve patients struggling with mental and behavioral health challenges, including life stressors and trauma
Level 1: Trauma-Informed Training
The most basic level offers trauma-informed knowledge and tools to everyone within a healthcare system. This includes anyone in the organization who interacts with patients, such as front-office staff, auxiliary staff, and medical providers.
Level 2: Basic Clinical Skills
The second level is focused on enhancing basic clinical skills for providers who are directly working with trauma survivors and those struggling with a history of adverse childhood experiences.  This level of service is centered around basic affect and nervous system regulation and allows providers to stabilize and establish safety for patients often overwhelmed by trauma-related symptoms.
Level 3: Advanced Clinical Skills
The third level is focused on more advanced trauma treatment. At this level, clinicians provide more comprehensive trauma care using an integrated approach to treatment and need to be cross-trained in multiple trauma healing modalities.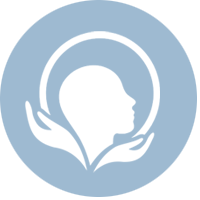 Tier 2: Treatment Programs:
Develop integrated, whole-person health trauma interventions that can be delivered through several different models including:
Individual trauma therapy in an outpatient setting

Integrative trauma group therapy

Trauma-informed Intensive Outpatient Programs and a Partial Hospitalization Programs
Our integrative approach to trauma therapy is designed around five categories of interventions that address patient's unresolved challenges related to trauma.

Psychoeducation: Orientation to the role of the nervous system in maintaining regulation, how trauma dysregulates the normal functioning of the nervous system, and how to return the nervous system to a more ideal level of function
Embodiment/Somatic Mindfulness: Mindful awareness of one's body (increased interoceptive capacity), increased grounding, and orientation to the sensations and messages the body is sending
Nervous System Regulation: Effective co-regulation with patient and learning self-regulation skills and resources to help restore the nervous system's optimal level of functioning

 

Metabolizing/Integrating Implicit Sensations, Emotions, and Memories: Developing the capacity for patient to effectively process past trauma
Understanding/Working with Adaptive Survival Strategies: Bringing into conscious awareness the ways our early life experiences shape and motivate our behaviors in our present situation, and seeking out and practicing more useful ways to engage with ourselves and other people in our current roles